On Jannuary 25Th 2019, Mr. Truong Van Hien - Union President of Tien Giang province, and Mr. Nguyen Thanh Liem – Deputy Head of Tien Giang Industrial Zones, and Representatives of leaders of departments and media in Tien Giang Province visited and sent wishes on New Year occasion to LJIP Development Co.,Ltd and other enterprises in LJIP. Mr. Yu Suo – General Manager, Mr Tang Zhen Yu – Deputy General Manager, Mr. Vo Cong Huy – Deputy General Manager and officers of departments - representatives of Long Jiang Industrial Park Development Co., Ltd welcomed the delegation.
At the New Year greeting, representatives of Long Jiang IPD Co., Ltd. and other enterprises not only reported the project construction process, the results of production and business activities in 2018, but also gave a deep thanks to the Provincial Party Committee, the People's Council, the Provincial People's Committee, the departments and agencies for creating favorable conditions for Long Jiang Industrial Park and enterprises in Long Jiang IP to manufacture stably and effectively.
Leaders of Tien Giang Labor Union and delegates highly appreciated the results that Long Jiang and enterprises in Long Jiang IP had got in 2018. LJIP contributed extremely positively to the socio-economic development of Tien Giang Province in 2018.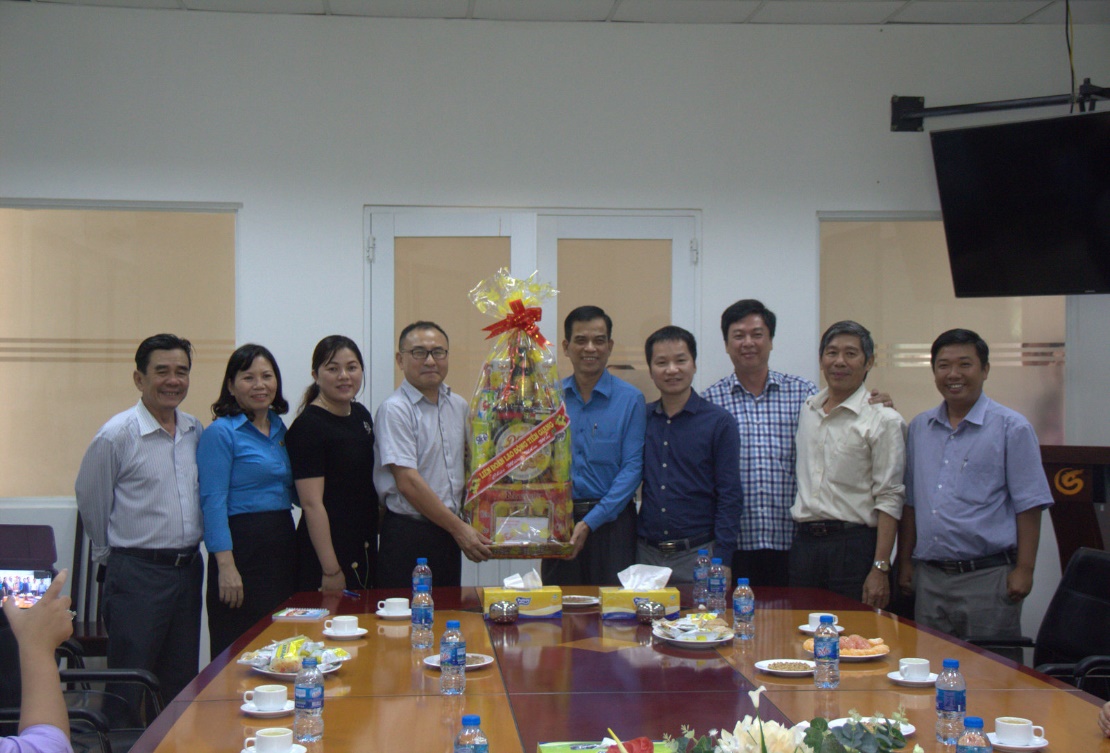 Memorial photo taken in LJIP Development Co., Ltd.
The leaderships also wished that, in 2019, Long Jiang IP would continue efforts in investment, production, business activities and maintain a close coordination with the Labor Union to create more and more jobs, remuneration regimes, the best treatments for the employees, create more jobs for the employees and actively contribute to development of local area and Tien Giang Province.
Author:Nguyễn Tiến Dũng Translator: Nguyen Tran Thai Hoa