In the morning of January 22, 2019, Long Jiang IPD offered gifts difficult families on Tet occasion 2019.
Attending the event, there are presence of TIZA, representatives of Tan Phuoc District, local representative and head of enterprises in Long Jiang IP and more than 500 difficult families. Besides promoting business and management activities, Long Giang IP and enterprises are also interested in social charity work. With the motto "Warm Tet", Long Jiang IPD and enterprises contributed 500 gifts (equal 150 million VND), give for Tan Lap 1, Tan Lap 2, Tan Hoa Thanh and Phu My communes,…
Mr Tang Zhen Yu, Deputy General Director of Long Jiang IPD was on behalf to present and thanked for head of province, head of local and people who supported Long Jiang Industrial Park project.Long Jiang IPD and enterprises in Long Jiang IPD always focus on corporate social responsibility, actively participate in social charity work. At the same time, he also thanked for charity of enterprises such as Huu Duc, Scancom, Hailiang, Kangna, Yegin, JL, Honoroad, Yongxing, Sinomag, 3Q, Ebisuya, Delta, Balala, Vinlong, Jintian Company ... In the new year he also sent greetings to all of leaders, enterprises and local people to wish them happy new year, happy family!
Long Jiang's charity operation had been made in past 11 years. This is the appreciation and valuation in helping difficult families to get a happy Tet holiday.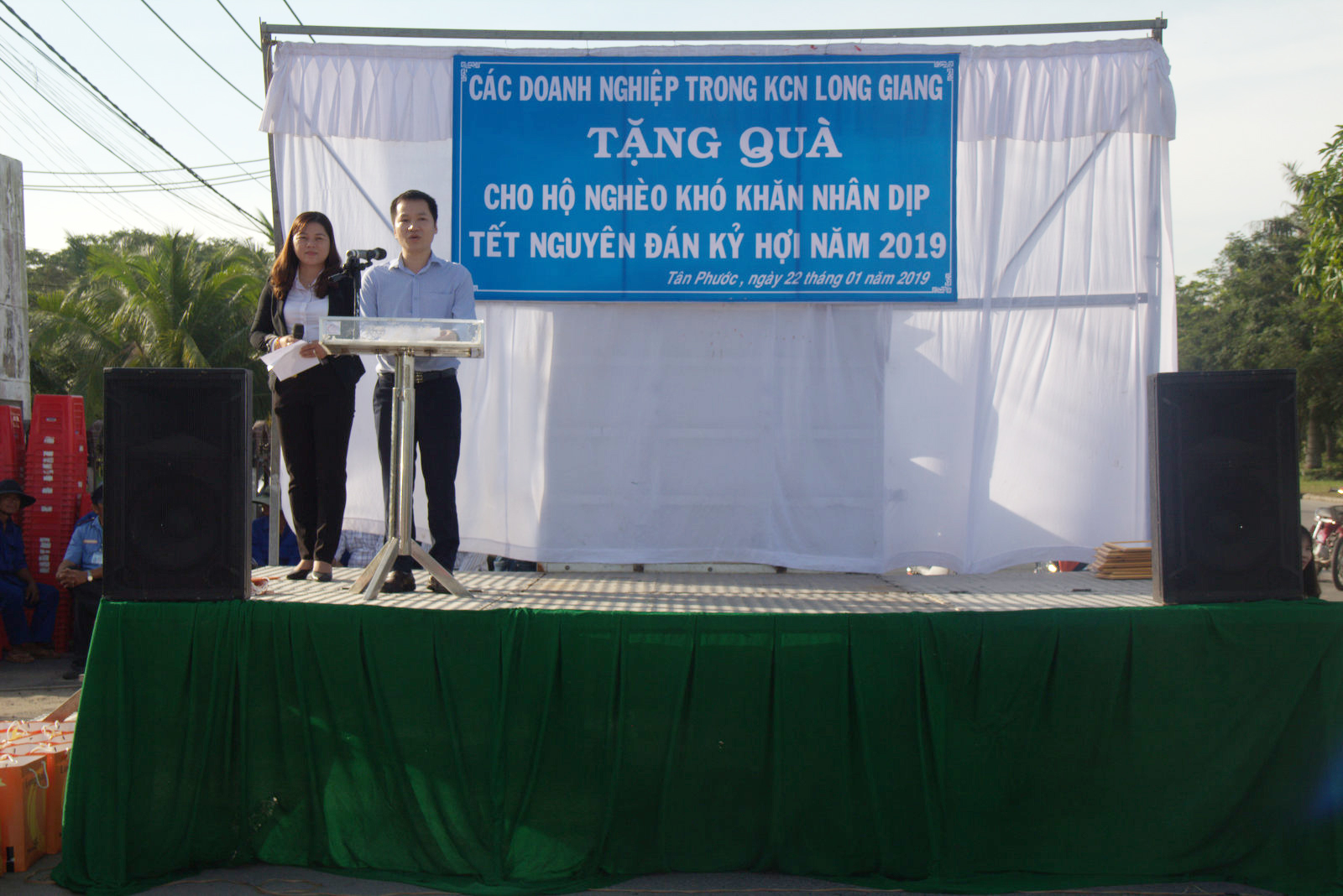 Mr. Tang Zhen Yu - Deputy General Director - offered gifts difficul families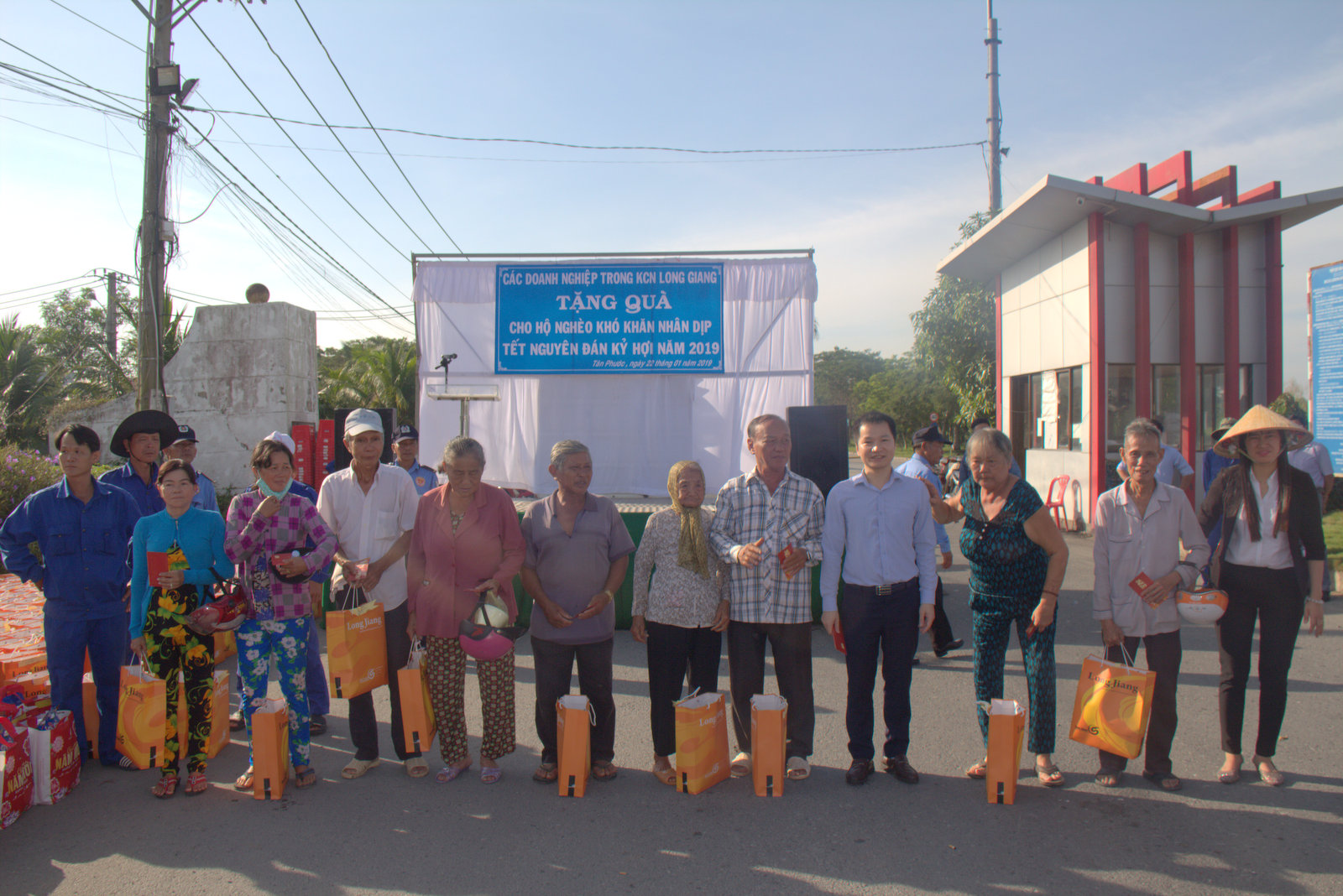 Local difficult people received gifts at Long Jiang IPD
Author:Trần Thị Ngọc Dung Translator: Tran Thi Ngoc Dung,Date:25/02/2018