On July 21, 2017, at Tien Giang conference center, Provincial People's Committee had held "Conference of Japanese consultant enterprises". Joining the meeting are Mr. Tran Thanh Duc - Deputy Chairman of Tien Giang People's Committee, Mr. Takimoto Koji - Head Representative and Office Director of JETRO in Hochiminh (delegation leader) and other members who are Japanese consultant enterprises operating in different industries. Mr. Tang Zhen Yu - Deputy General Director of Long Jiang Industrial Park Development Co.,Ltd - is honored to be invited to the meeting.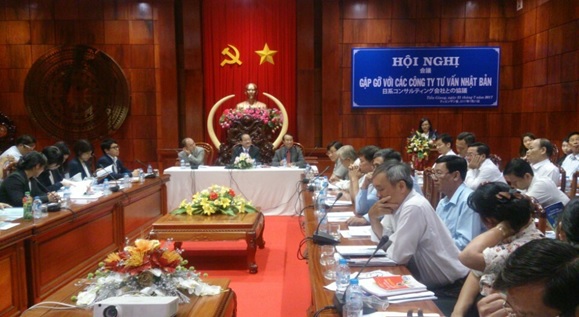 The view of conference
At the meeting, Mr. Luu Van Phi - Director of Tien Giang Foreign Office presented briefly about the referential policies, attracting invesment policies, investment procedures, particularities of Tien Giang compared with other provinces. Japanese enterprises have contributed different opinions about investment industries in Tien Giang. Mr. Tran Thanh Duc - Tien Giang Deputy Chairman of People's Committee and other departments responded and answered sincerely problems by Japanese enterprises.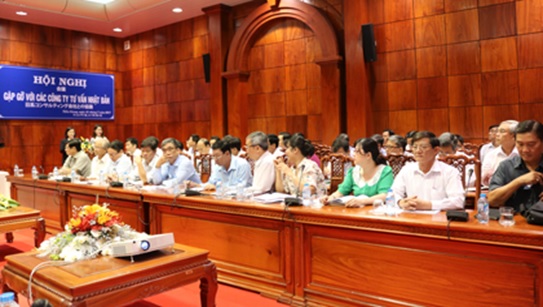 Tien Giang departments attending the conference and answeringproblems of Japanese enterprises.
In this day, the delegation visited and surveyed Long Jiang Industrial Park also.
Author : Nguyen Thi Nhan Thao Translator : Nguyen Tran Thai Hoa