Currently, Long Jiang Industrial Park has attracted more than 37 investment projects with total area of 257ha equal to 70% of area, of which 23 are in operation, in the strong development, the demand for power of the factory increasingly speed up.
With the support and assistance of leaders of Tien Giang Provincial People's Committee, as well as Tan Phuoc and Chau Thanh District along with the support and cooperation of the Southern Power Corporation, Tien Giang Power Company and other agencies, On November 29, 2017, the 110KV of Long Jiang Power Station was officially licensed by the Southern Electricity Corporation to be put into operation for the purpose of supplying electricity to enterprises in IP.
In order to supply high quality power service to enterprises. Long Jiang IPD overcome many difficulties, invest big amount of capitals to install the 110KV power station. The project shall improve stability of power and decrease damages caused by power cut unexpectedly.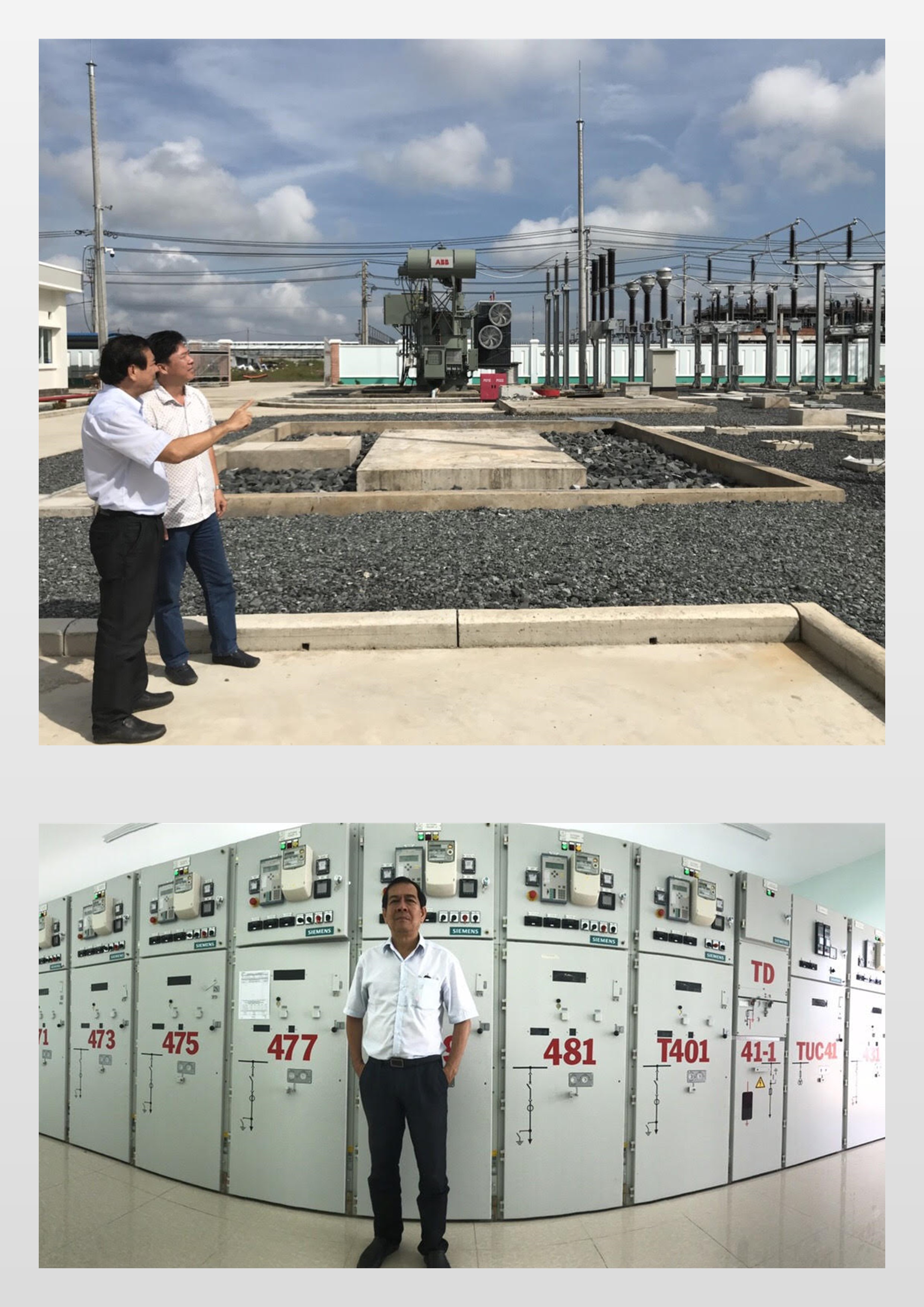 110KV station of Long Jiang IP and Mr. Cao Minh Tam – Head of TIZA visited the power station